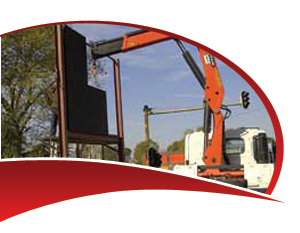 OUTDOOR LED SCREENS
Full Colour LED Displays can be used for sports, advertising, bank, stock exchange, station, port, marketplace, elecommunication, department, school, monitor, restaurant, entertainment etc.
Our new range of modular full colour LED screens offers a cost effective solution for big screen advertising and entertainment. We utilise a number of different LED technologies to bring you a choice of displays which should meet your every budget.

We can help you determine and develop your outdoor LED screen project and boost up sales through visual and effective marketing and publicity.
Trivision Billboard
"Trivision billboard advertising boost name recognition 15 times greater than any other form of advertising." Product Acceptance and Research, Inc.
A tri-vision billboard is a rotary sign that allows up to three advertisements to be placed on the same billboard at the same time. The sign changes allowing each advertisement to be seen for about 10 seconds at a time.
Trivision billboards can be programmed to rotate advertisements in any time interval & in any order.
Tri-vision signs get more attention than any other type of sign at this time. Advertisers can electively display three products in one location instead of just one product at a time. Moving signs are the most effective type of advertising for increasing product sales and consumer awareness. Tri-vision billboards have been proven to increase sales or product awareness by more than 100%
Website & Hosting
Websites have many functions and can be used in various fashions. A website can be a personal website, a commercial website for a company, a government website or a non-profit organization website. Websites can be the work of an individual, a business or other organization, and are typically dedicated to a particular topic or purpose, ranging from entertainment and social networking to providing news and education. All publicly accessible websites collectively constitute the World Wide Web, while private websites, such as a company's website for its employees, are typically a part of an intranet.
For more information on our website package, Click Here...